We are a professional service carried out at a home clinic in Bishop's Stortford.
Katie trained at Ware Regional College in 1995 and obtained her City & Guilds qualification in all areas of Beauty Therapy. Since then she has acquired many hours of experience in the field of electrolysis and waxing.
Hair removal is our passion. As a member of the British Institute & Association of electrolysis you can be assured that all electrolysis treatments are carried out under the strictest rules and regulations set up by the association.
Katie's hair removal passion flows into waxing. The system that she uses is a complete premium wax, that's designed to make your waxing treatments easier and virtually pain free, achieving superb results, guaranteed removal of hair less than 1mm. The system is called Lycon.
"I have had electrolysis with Katie for 6 months, the results so far are amazing, The treatment is quick and painless and carried out in a pleasant, relaxed atmosphere. Katie's use of the apilus machine has revolutionised the treatment and would recommend it to anyone." DL  – Bishops Stortford
"I have had a number of wax treatments by Katie, (strip wax, hot wax) the Lycon system is a total favourite of mine, I'm very sensitive from waxing but not with Lycon, I would only ever be waxed with this system now, Katie is the ultimate professional who puts you at ease straight away, she has an amazing technique and is extremely gifted at her profession." SA – Stansted
"Katie has been carrying out my waxing needs for a few years now, having previously visited a local salon where the therapists keep changing on a regular basis, which did not suit me for intimate wax. Having heard good things about Lycon from Kate and articles in the National Press, Kate and I decided to do one side of my body and a basic branded wax with the other, so  we could tell the difference. The side of the Lycon was less painful, no redness after a couple of hours, and certainly nothing the  following day, Unlike the other side which was red and sore for a couple of days.  I will now continue with Lycon waxing in the future, the nice smell is a bonus too!! Katie is a highly experienced therapist, who knows her stuff what ever treatment she is carrying out."  AT – Great Dunmow
"Katie has been my waxing lady for a good number of years, she is very professional and makes my intimate wax something I actually look forward to, that's how easy Kate makes it and the Lycon system really is the best I've ever been waxed with by far." LC – Bishops Stortford
"I would recommend Katie for waxing and electrolysis, she sure knows how to get rid of our hairy bits! Very professional, I didn't think I would see such fantastic results with electrolysis so soon, the Apilus machine with the flash technique that Kate uses makes it virtually pain free!" DF – Bishops Stortford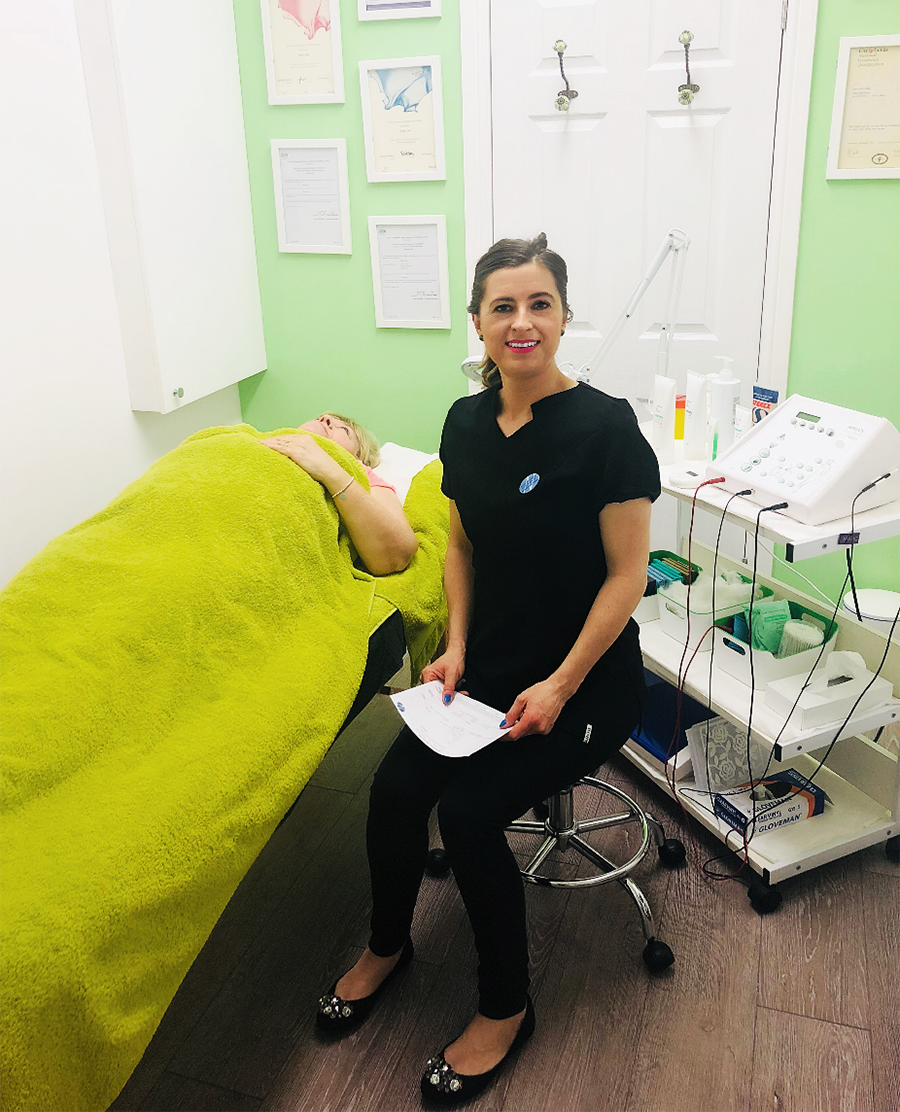 Katie Lewis MBIAE